Recently, billion-dollar for-profit cable and communications companies lobbied the North Carolina General Assembly to shift much of the cost of providing broadband to homes onto electric cooperatives. Two bills in the General Assembly, House Bill 815 and Senate Bill 698, are examples of how good intentions can lead to unintended consequences. These bills force non-profit electric cooperative members to pay for costs that should be paid by the cable and communications companies. That is a very bad idea.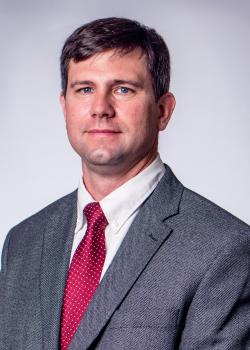 In 2017, Carteret-Craven Electric Cooperative (CCEC) was forced by the NC Utilities Commission to charge cable companies artificially low pole attachment fees. The cable companies lobbied the Utilities Commission and sued our co-op to get this result. One of the reasons the cable companies wanted this discount was, they said, to make it more economical to get broadband to rural areas.
Sadly, the cable companies did not deliver. Since 2017, these unserved areas have remained the same —unserved. For example, residents of the area of Adams Creek in Craven County – where over 500 cooperative members reside and where adequate fiber sits at the cusp of the area — have asked time and time again for a provider to extend internet service into that area. CCEC has been a vocal advocate for these members. We have surveyed our pole line, provided all information and cost estimates, but still there has been no movement from communication providers.
We now find communication providers wanting cooperative members to bear the burden of pole replacement make-ready costs in bills that have been filed in the NC General Assembly. These costs are not due to any need or actions by the cooperative and its members; they are solely due to the efforts of the communication provider to make a profit with new customers.
We need broadband, but we do not support our members paying for what is a business expense of for-profit companies. Not only does the proposed legislation place unfair costs on our cooperative's members, it also circumvents years of work and expense to draft, negotiate and execute CCEC's current pole attachment agreements. These contracts, which the cable companies agreed to, already govern make-ready costs and apply the costs in a way that is not perfect. But, at least our contract is fairer than these proposed laws.
We look forward to increased broadband access in our local communities. I ask everyone concerned with broadband coverage and fairness to contact our local representatives of the North Carolina House and Senate. Tell them that we can achieve broadband coverage without forcing the costs onto the backs of our hard-working cooperative members.
Sincerely,
Jacob H. Joplin
CEO & General Manager